February 2020
This year Centre Wellington is proud to host Tour the Trees on Saturday, July 14th, 2018 from 10am-12pm. Our group of riders will be making ten stops throughout Fergus and Elora to learn more about the historic foundation and beauty on which our community thrives.
Registration is $25 per rider and helmets are required.
To register please email canadiantreefundtrustee@gmail.com.
A special thanks to the Township of Centre Wellington and the Fergus-Elora Rotary Club for sponsoring this event.
It was a full house for
Neighourwoods second annual Urban Forest Training workshop in Elora this
May.  This year's topic:  How to Conduct a Tree
Inventory. Participants joined us from Perth County, Elmira and
Waterloo, along with a dozen new Neighbourwoods
volunteers.
The Workshop included a mix of class room and
field work as participants got acquainted with the citizen scientist program
developed by U of Toronto.  The 31 elements collected about each tree
being inventoried were broken into 2 categories: objective (species, height,
diameter for example) and subjective (trunk and branch scars, number of
broken branches, etc).  Some basic tree ID tips and common tree species
were covered. Following lunch, participants spent some time to practice
assessing some trees using clinometers and DBH
tapes.
Reviews were positive and we were really pleased to
share our knowledge and experience that we've gathered over the 11 years of
tree inventorying here in Centre Wellington.
Are you looking for a truly green
stockingstuffer?  Consider a  Tree Trust GiftCard!  This is
a perfect eco present for a loved oneflying home for the holidays -or maybe
flying away for a holiday!.  Each card offsets  a seven
hour flight. 
To purchase please email us at Neighbourwoods@eloraevironmentcentre.ca
and we can send one right to your door, along with a tax
receipt!
With spring around the corner, it
is time to start thinking about having some tree work done. We encourage you
to hire a certified Arborist for all your tree care work. They are insured,
trained, educated and qualified to determine what measures are needed, how
the tree will respond to any pruning cuts and have the skills needed to carry
out tree care work. We also encourage you to hire local companies who
understand how trees grow and react to our local weather conditions, and many
of whom have been very helpful volunteers with
NeighbourWoods.
ALSO, PLEASE DO NOT move firewood. This
practice is responsible for spreading tree diseases – witness the Emerald
Ash Borer. With fatal Oak Wilt at our doorstep in Windsor, our best defence
is to keep and use firewood locally. Please share this!
Growing Urban
Orchards
In partnership with Guelph Community Orchard Project
and The Elora
Environment Centre, we are excited to join Susan Poizner, an urban orchardist and the author of
the award-winning fruit tree care book Growing Urban
Orchards, as she guides us through fruit tree care. You will
learn the techniques for dormant tree pruning (versus summer pruning when the
tree is actively growing). Dormant pruning, done annually, helps you improve
tree health, spur healthy growth and helps your tree develop a structure that
will support a robust harvest.
For
more information:Â http://www.mingaskillbuilding.ca/workshop/fruit-tree-pruning-workshop/
Date:
Saturday April 29th
Time: 10:00am –
12:00pm
Where: Guelph Community Orchard
Project located at Harcourt Memorial United Church
-Â 87 Dean Ave, Guelph, ON N1G 1L3
Bring:
Notebook and pen and weather appropriate clothing as we will
be working outside in rain or shine.
Going Carbon Neutral: It Takes A Village
Date: Wednesday, Feb 5th, 2020
Time: 7:30 p.m. to 9:00 p.m.
Where: Elora Centre for the Arts, 75 Melville St, Elora
Cost: Free for members, $5 non-members
Speaker: LINDA SWORD
In 2007, Eden Mills decided to be the first village in North America to "go carbon neutral", to emit no more CO2 than it absorbs. As we all know, this is easier said than done! Although the village has not yet reached its goal, we have taken the measure of more than 4500 tonnes of emissions, de-mystified their sources, and taken practical steps to bring them down! We'll fill you in on how and what we have accomplished so far, everything from changing light bulbs to planting trees to an energy retrofit of our 100-year-old heritage community hall to carbon neutrality. Eden Mills Going Carbon Neutral is a recipient of a Clean50 2020 Top Project Award. See our Project Site.
About the speaker: Linda has been involved with Eden Mills Going Carbon Neutral since 2007, with a focus on communications. She prepared the handbook So You Want to Go Carbon Neutral. Linda brings her experience as an arts administrator and writer, from roles with the Canada Council for the Arts, the Great Canadian Theatre Company in Ottawa, international productions, the Board of the Elora Festival and Grand Philharmonic Choir, and the Board of the Concerned Residents Coalition fighting the proposed Hidden Quarry near Rockwood.
Neighbourwoods thanks our 2019-20 Tree Talk Sponsor, the Elora-Salem Horticultural Society.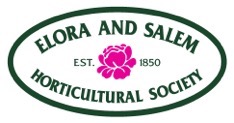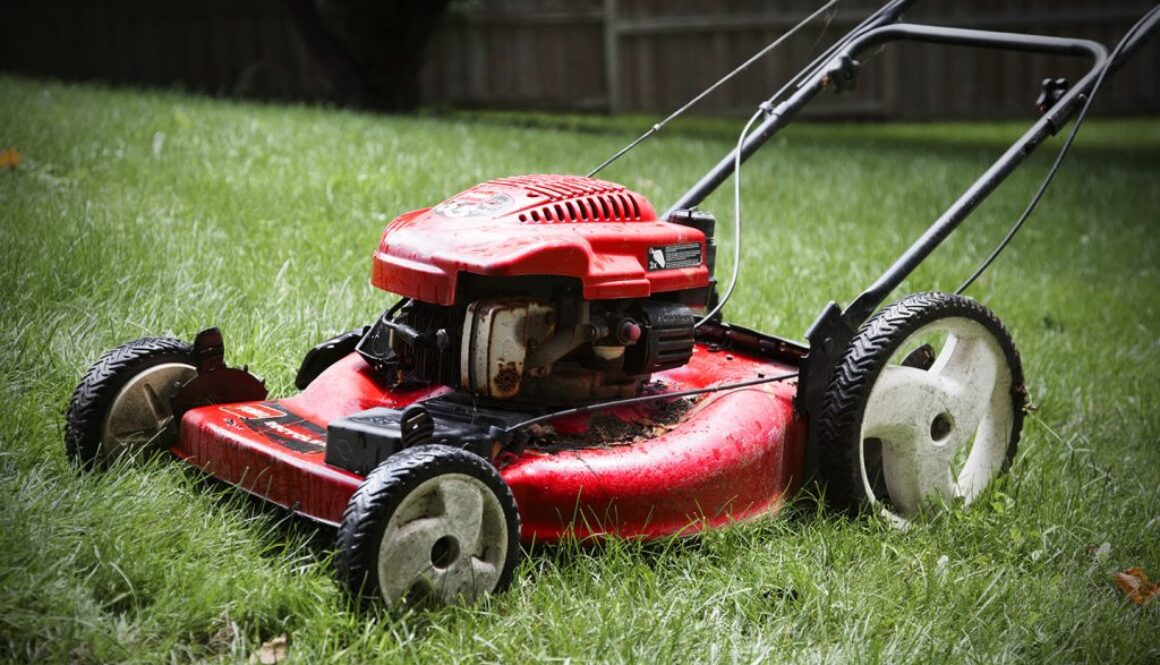 Whipper snippers and mowers: The
number 1 enemy of young trees everywhere!
Even the most
careful of gardeners can nick the tender bark of a young tree. Because the
vital channels that transport nutrients in a tree lie just under the bark,
these wounds are more serious than you might think. And if the wound
encircles the tree, in all likelihood, it will be
fatal.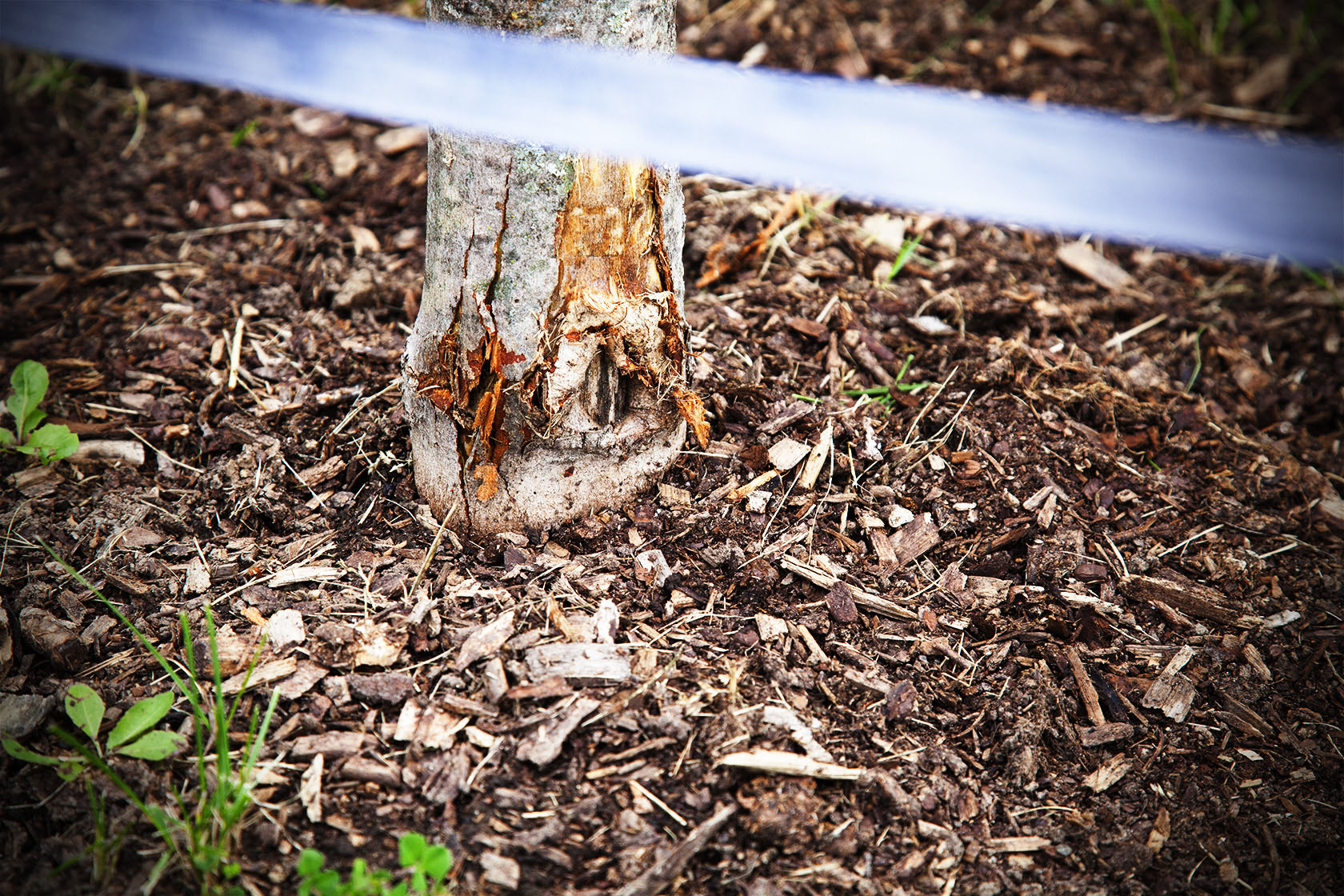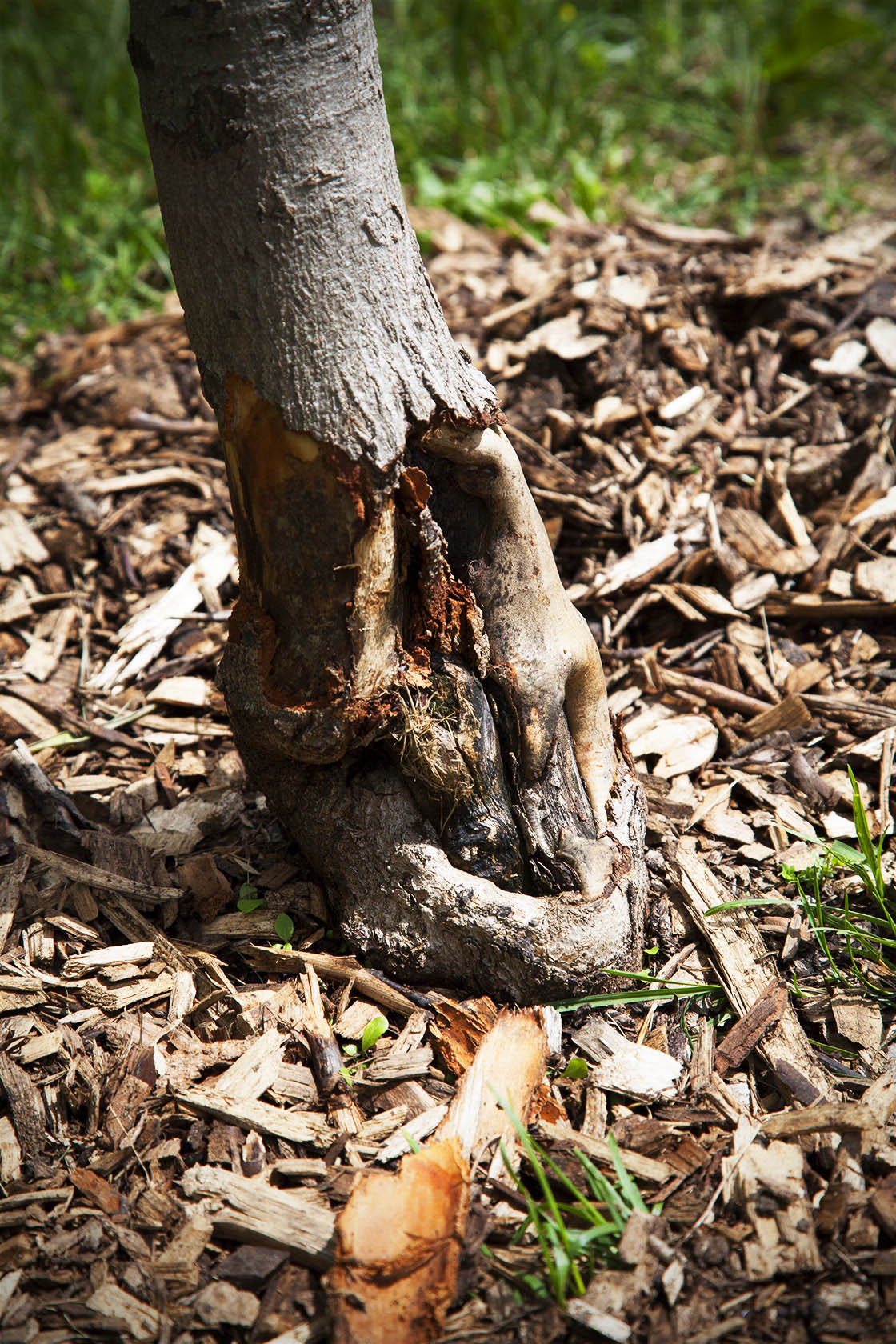 What to do? Apply a 2 – 3
inch layer of mulch around the base of the tree, and extend it out as far as
you can- even to the drip-line. If you add a thin layer of compost underneath
the mulch, this will improve the soil structure and help add micro-nutrients
over time.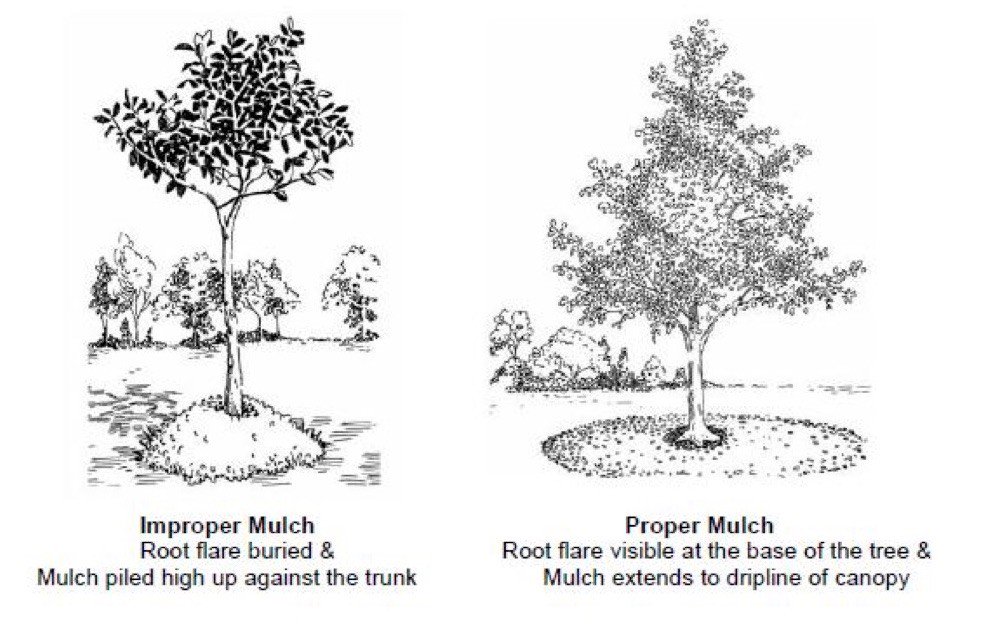 We have put up stakes and
small signs to help prevent people from damaging the trees while mowing the
grass.