Due to the province's direction
on containment of the coronavirus, unfortunately our Spring Tree Talk has
been cancelled. We hope to reschedule this event to a later date. Please
watch the website and the Neighbourwoods newsletter for updates.
It was a full house for
Neighourwoods second annual Urban Forest Training workshop in Elora this
May.  This year's topic:  How to Conduct a Tree
Inventory. Participants joined us from Perth County, Elmira and
Waterloo, along with a dozen new Neighbourwoods
volunteers.
The Workshop included a mix of class room and
field work as participants got acquainted with the citizen scientist program
developed by U of Toronto.  The 31 elements collected about each tree
being inventoried were broken into 2 categories: objective (species, height,
diameter for example) and subjective (trunk and branch scars, number of
broken branches, etc).  Some basic tree ID tips and common tree species
were covered. Following lunch, participants spent some time to practice
assessing some trees using clinometers and DBH
tapes.
Reviews were positive and we were really pleased to
share our knowledge and experience that we've gathered over the 11 years of
tree inventorying here in Centre Wellington.
Are you looking for a truly green
stockingstuffer?  Consider a  Tree Trust GiftCard!  This is
a perfect eco present for a loved oneflying home for the holidays -or maybe
flying away for a holiday!.  Each card offsets  a seven
hour flight. 
To purchase please email us at Neighbourwoods@eloraevironmentcentre.ca
and we can send one right to your door, along with a tax
receipt!
With spring around the corner, it
is time to start thinking about having some tree work done. We encourage you
to hire a certified Arborist for all your tree care work. They are insured,
trained, educated and qualified to determine what measures are needed, how
the tree will respond to any pruning cuts and have the skills needed to carry
out tree care work. We also encourage you to hire local companies who
understand how trees grow and react to our local weather conditions, and many
of whom have been very helpful volunteers with
NeighbourWoods.
ALSO, PLEASE DO NOT move firewood. This
practice is responsible for spreading tree diseases – witness the Emerald
Ash Borer. With fatal Oak Wilt at our doorstep in Windsor, our best defence
is to keep and use firewood locally. Please share this!
Growing Urban
Orchards
In partnership with Guelph Community Orchard Project
and The Elora
Environment Centre, we are excited to join Susan Poizner, an urban orchardist and the author of
the award-winning fruit tree care book Growing Urban
Orchards, as she guides us through fruit tree care. You will
learn the techniques for dormant tree pruning (versus summer pruning when the
tree is actively growing). Dormant pruning, done annually, helps you improve
tree health, spur healthy growth and helps your tree develop a structure that
will support a robust harvest.
For
more information:Â http://www.mingaskillbuilding.ca/workshop/fruit-tree-pruning-workshop/
Date:
Saturday April 29th
Time: 10:00am –
12:00pm
Where: Guelph Community Orchard
Project located at Harcourt Memorial United Church
-Â 87 Dean Ave, Guelph, ON N1G 1L3
Bring:
Notebook and pen and weather appropriate clothing as we will
be working outside in rain or shine.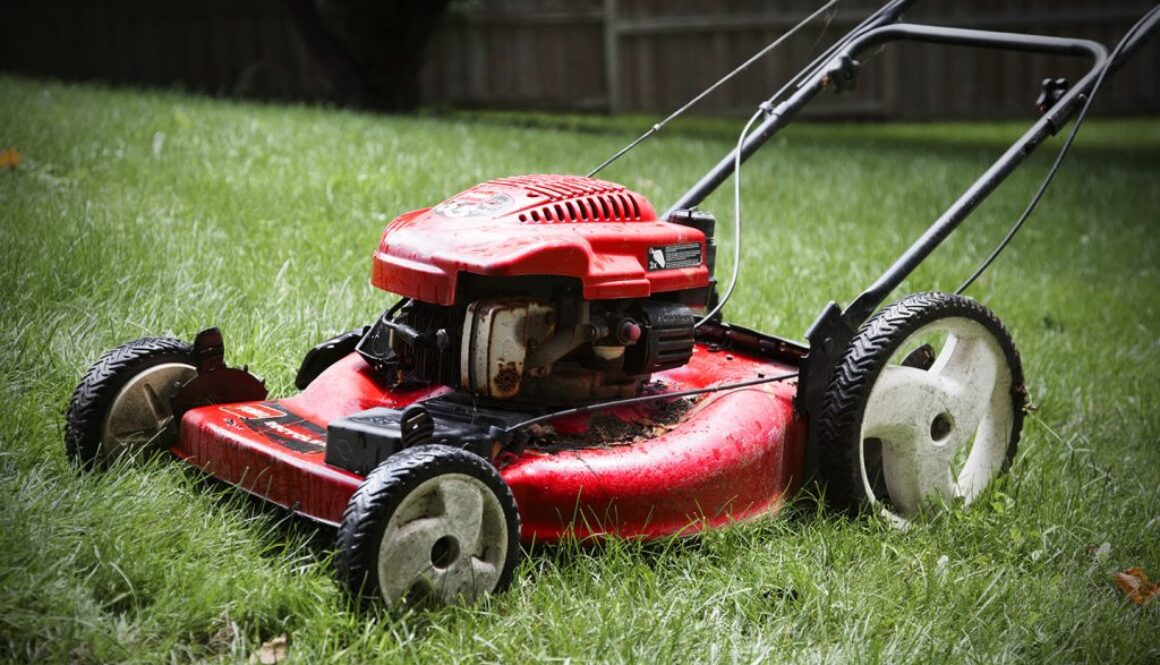 Whipper snippers and mowers: The
number 1 enemy of young trees everywhere!
Even the most
careful of gardeners can nick the tender bark of a young tree. Because the
vital channels that transport nutrients in a tree lie just under the bark,
these wounds are more serious than you might think. And if the wound
encircles the tree, in all likelihood, it will be
fatal.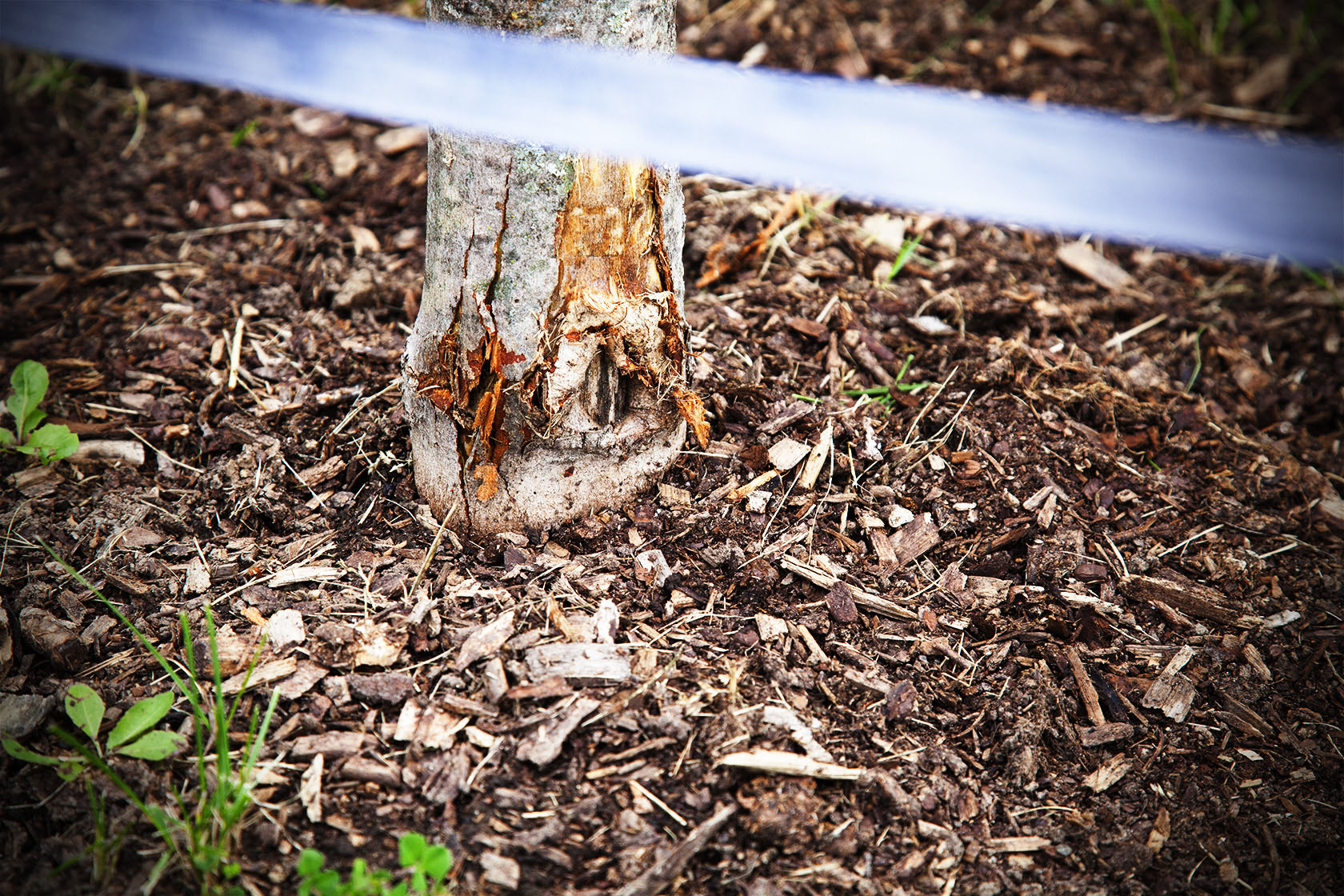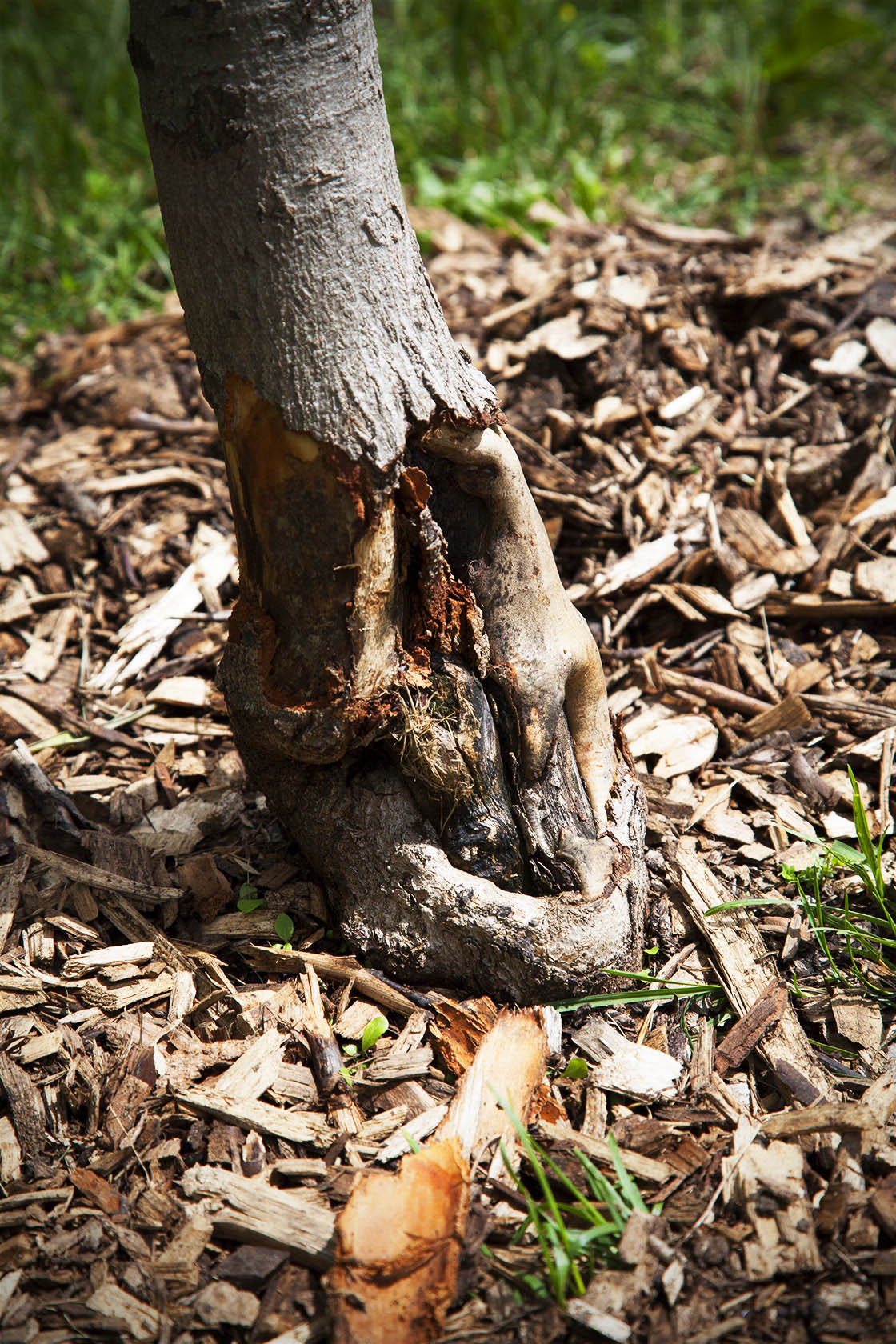 What to do? Apply a 2 – 3
inch layer of mulch around the base of the tree, and extend it out as far as
you can- even to the drip-line. If you add a thin layer of compost underneath
the mulch, this will improve the soil structure and help add micro-nutrients
over time.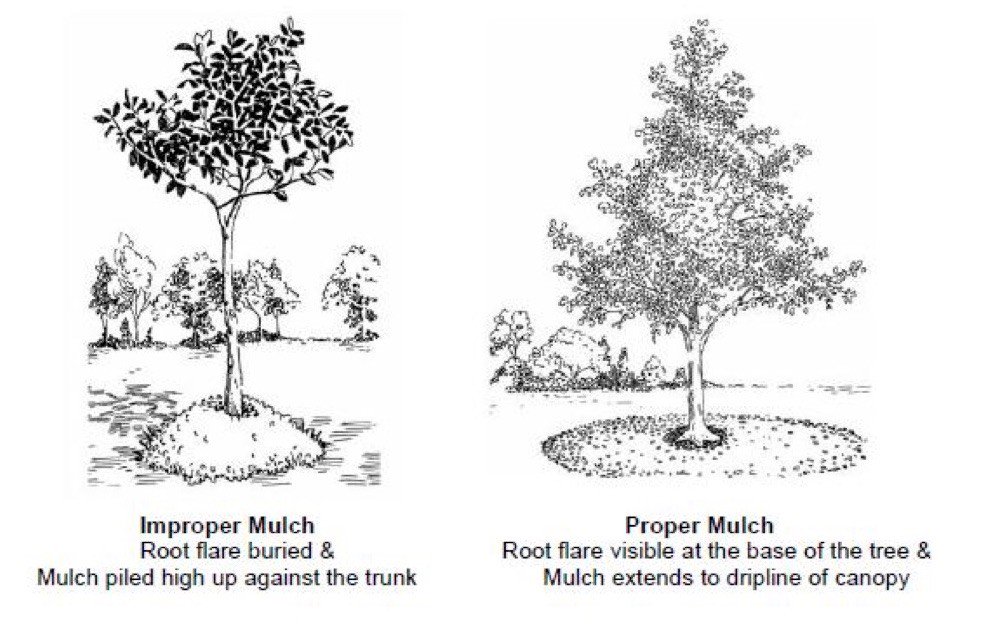 We have put up stakes and
small signs to help prevent people from damaging the trees while mowing the
grass.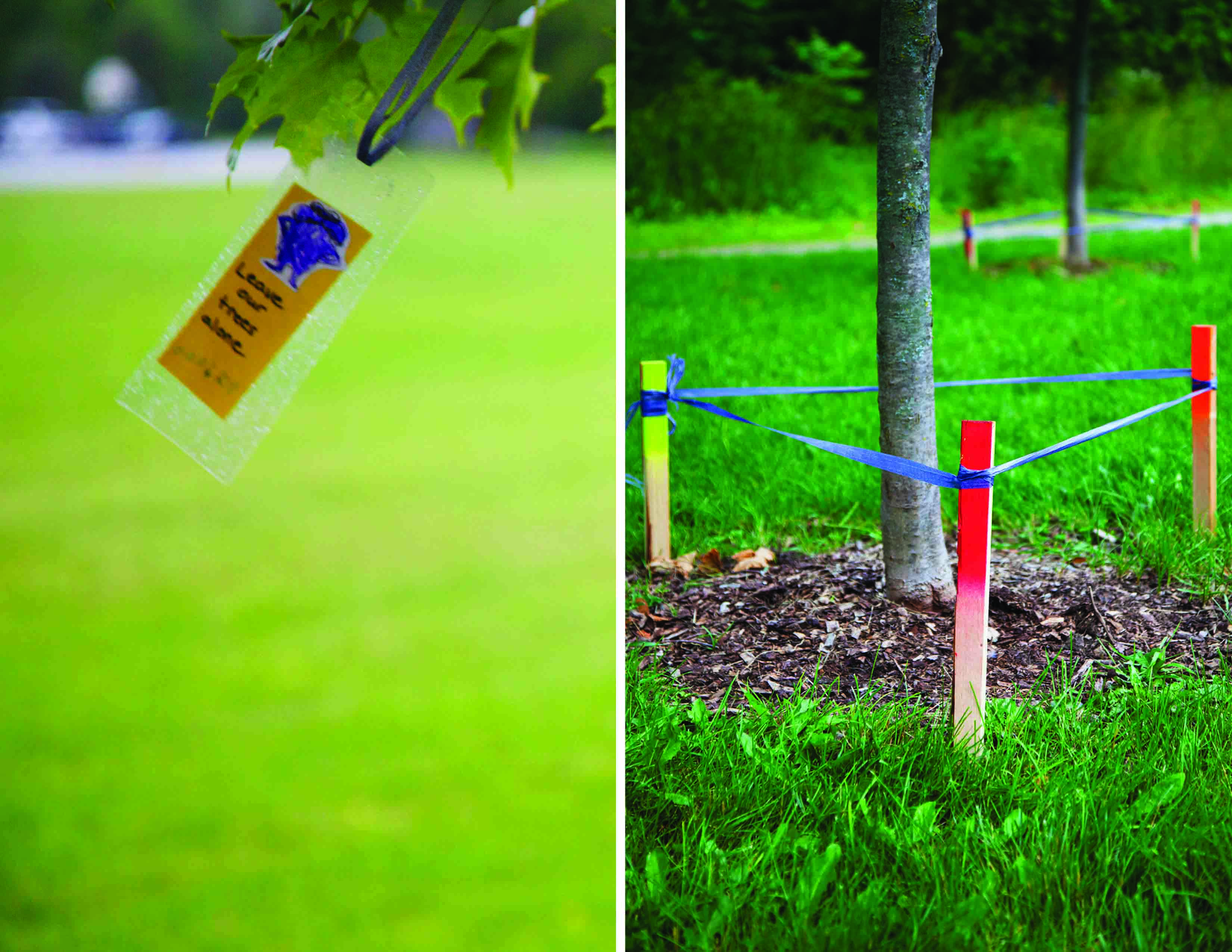 Community maintenance pruning is
planned for April 13, 2019 in the Elora Meadows neighbourhood. Juvenile trees
located within the Township owned road right-of-way may be pruned in order to
improve their structure and future health. The pruning will take place
between 8:30am and 12:00pm by Neighbourwoods Citizen Pruners accompanied by
two to three members of the Centre Wellington Arborist
Association.
If you are interested in
volunteering please contact Neighbourwoods.
NeighbourWoods Spring Tree Talk
Date:
Monday, April 3
Time: 7:30 – 9 PM
Location: Harris
Room, Elora Arts Centre, 75 Melville Street, Elora
Cost: $5, free
for members
Join us to learn
about Citytrees – an innovative tool that pinpoints individual trees and
their attributes. Using this mobile friendly interactive map, anyone will be
able to find out the species, health and environmental benefits of individual
trees. As well, data can be aggregated to provide "big picture"
information such as, total number of sugar maples. Citytrees will
significantly enhance the educational value of our tree
inventory.
For more information about the NeighbourWoods
tree inventory, please visit
neighbourwoods@eloraenvironmentcentre.ca
About
our speaker: Dr Millward is an Associate Professor of
Geography at Ryerson University and resident of Guelph. He has played a
central role in the development and pilot testing of
Citytrees.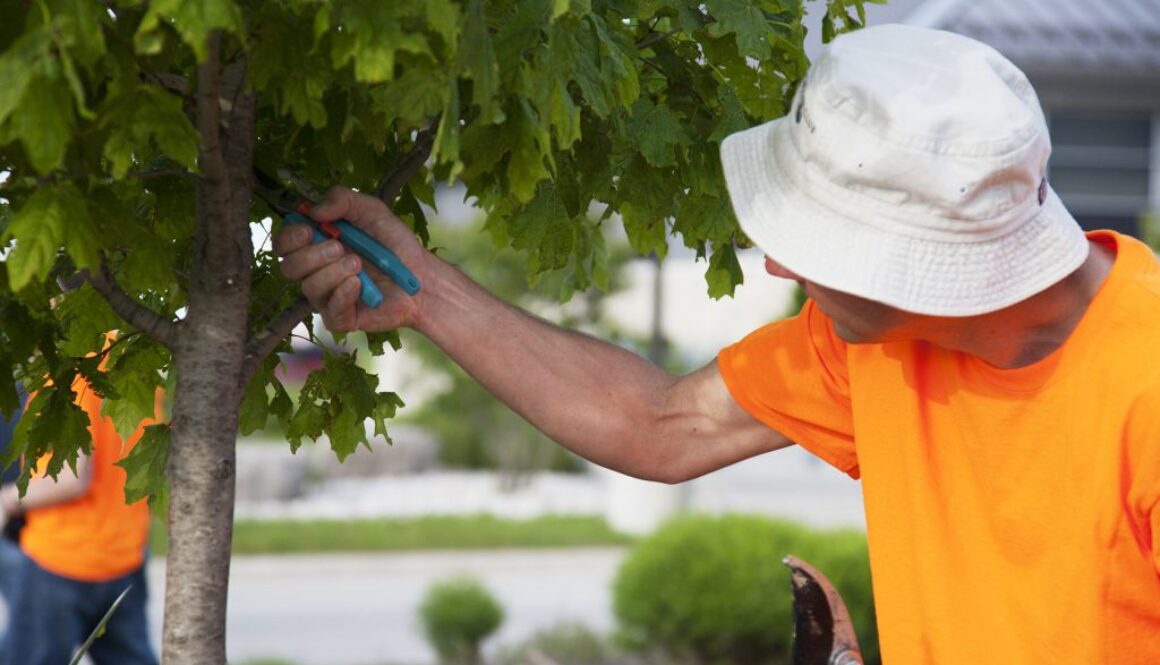 Saturday, June 23:
9:30 to 3:30 PM in Elora.
Last summer in
Elora/Fergus we ran a very successful Citizen Pruner program, with volunteers
pruning around 150 trees. Not only did
we help those trees avoid more drastic pruning down the road, but we offered
up a very successful – and popular – Â volunteer
program. 
Join us for a Citizen Pruner
Workshop on Saturday, June 23 in Elora. Â Find out everything you need
to know to implement this innovative program in YOUR community. You will learn
how to equip your volunteers to safely prune young
trees.
The workshop will
include:
A presentation from certified arborist
Chris Morrison (of Storm Water Forestry) Â to equip volunteers with
information about how at tree grows and how to properly and safely prune a
tree,
how we organized the program
and,
field practice with Chris, pruning some local
trees.
See you there!