We work hard to raise public awareness about the value and importance of trees. Some people may not realize our urban forest provides a myriad of social, economic, and environmental benefits.
Urban forests promote both physical health, through recreation space and reduced rates of asthma, high blood pressure and diabetes, as well as mental health benefits such as stress reduction, a greater sense of safety (reduced crime rates) and community. They also improve air quality and water filtration, as well as reduce temperatures, making cities more liveable. Urban tree cover also provides habitat for wildlife and promotes biodiversity. Availability of urban forests can also increase property values and improve visitor perceptions of business districts. We derive more value from urban trees than we spend in maintenance.  With all the positive evidence in favour of urban forests, a few minor annoyances doesn't seem like much!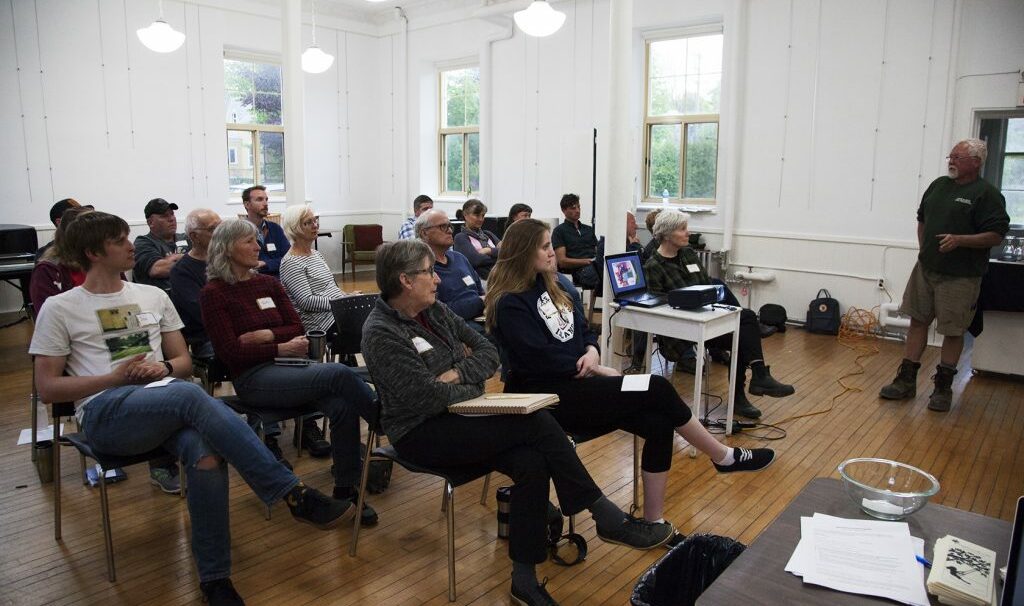 Neighbourwoods offers seasonal Tree Talks on timely topics of interest, featuring guest speakers. These are held in the Gallery at the Elora Centre for the Arts at 75 Melville Street in Elora.
Additionally, we offer occasional Tree Walks in interesting locations around Centre Wellington.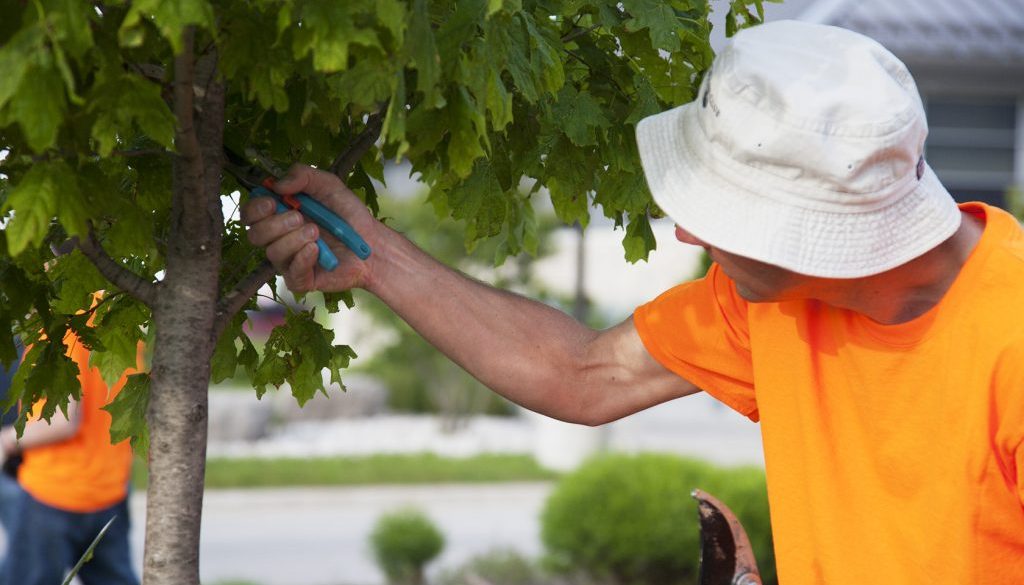 Thanks to a grant from the Canadian Tree Fund, Neighbourwoods is excited to continue Citizen Pruners. Citizen Pruners aims to prune the urban trees in our community with trained, community volunteers. Pruning is essential for a young tree to grow into adulthood – and we want our trees to live as long as possible.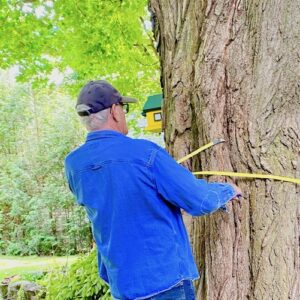 Since 2009, Neighbourwoods volunteers have been inventorying the trees in Centre Wellington. We observe 31 different characteristics about each tree, to learn more about the urban forest in our community. To date we have looked at more than 11,000 trees.
The Bigger The Better!
While large trees take more work to maintain – and give us more leaves to rake – when there is adequate space for them, there is a compelling argument in their favour. Large trees have a bigger impact in every way than small stature trees. Large trees do more to conserve energy, reduce storm water run off, improve local air quality, provide more wildlife habitat, add more beauty to a street, and offer better shade. In parking lots, large trees do a better job mitigating the heat island effect. If you need more convincing you can read more here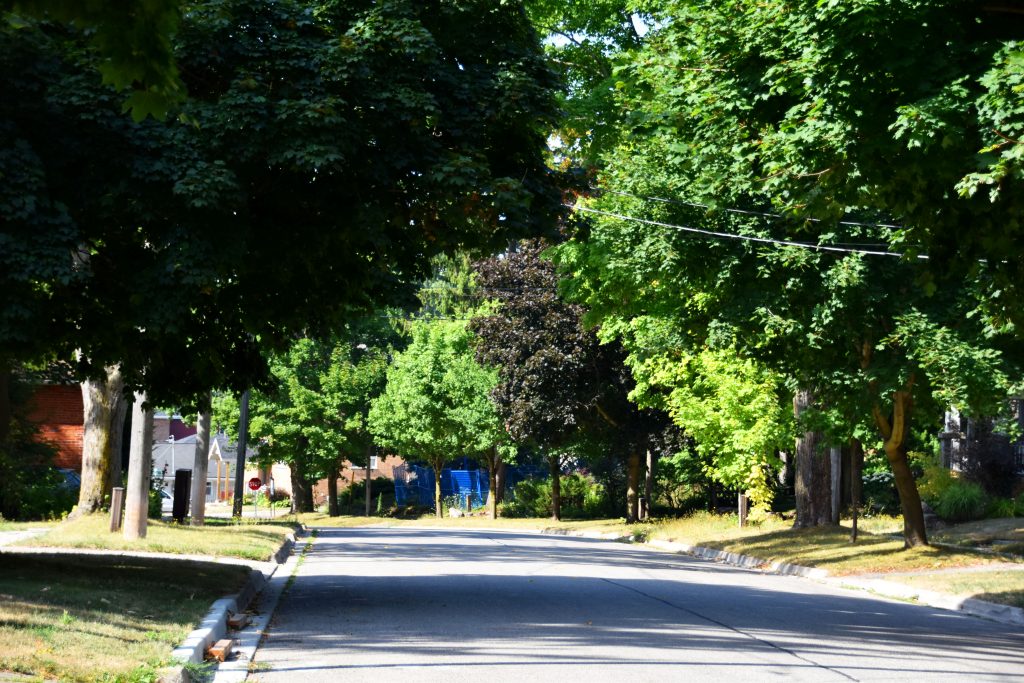 Our Roots
It all began with the sad decline of the norway spruce tree, in front of the Municipal Centre, in Elora. For years it had served as the town's much-loved Christmas tree, where the community gathered for its ceremonial lighting, hot chocolate and carols.
By 2005, it became clear that a new tree was the only solution and a collective effort to replace it was launched. Centre Wellington Public Works removed the old tree, the Grand River Conservation Authority donated a healthy new native white spruce and Centre Wellington Hydro funded the cost of spading in our new tree.
Community fanfare and celebration welcomed the tree on Earth Day 2006.
And with it, Neighbourwoods was established as the Urban Forest branch of the Elora Environment Centre.