Are you looking for something fun to do outside this weekend?
Neighbourwoods has created an online Tour the Trees interactive map! Ride along the beautiful Cataract Trailway to each of the trees on the map (all between Fergus and Elora). Hear the stories behind each tree, meet some of the key players in Fergus/Elora history, and learn a little bit more about the beautiful tree species we have in our community. It even has videos, featuring local actors and historians.
Click here to view the Tour the Trees Story Map!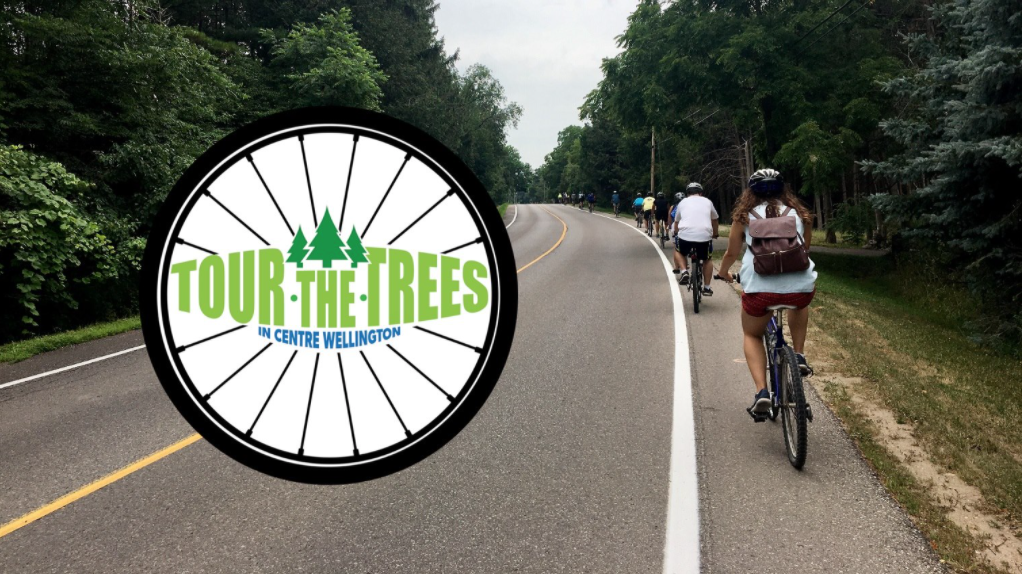 The Tour the Trees event took place in 2018 when Neighbourwoods, with help from the Canadian Tree Fund, put on a 10km bike ride, visiting 10 trees (and one rock). The ride was led by local bike-adventurer and enthusiast Rick Goodfellow, who has biked all around the world. The event culminated with a tree planting in Bissell Park, Elora.
We hope you get out and enjoy the beautiful summer weather, and learn about some trees!