By Olivia Rumbell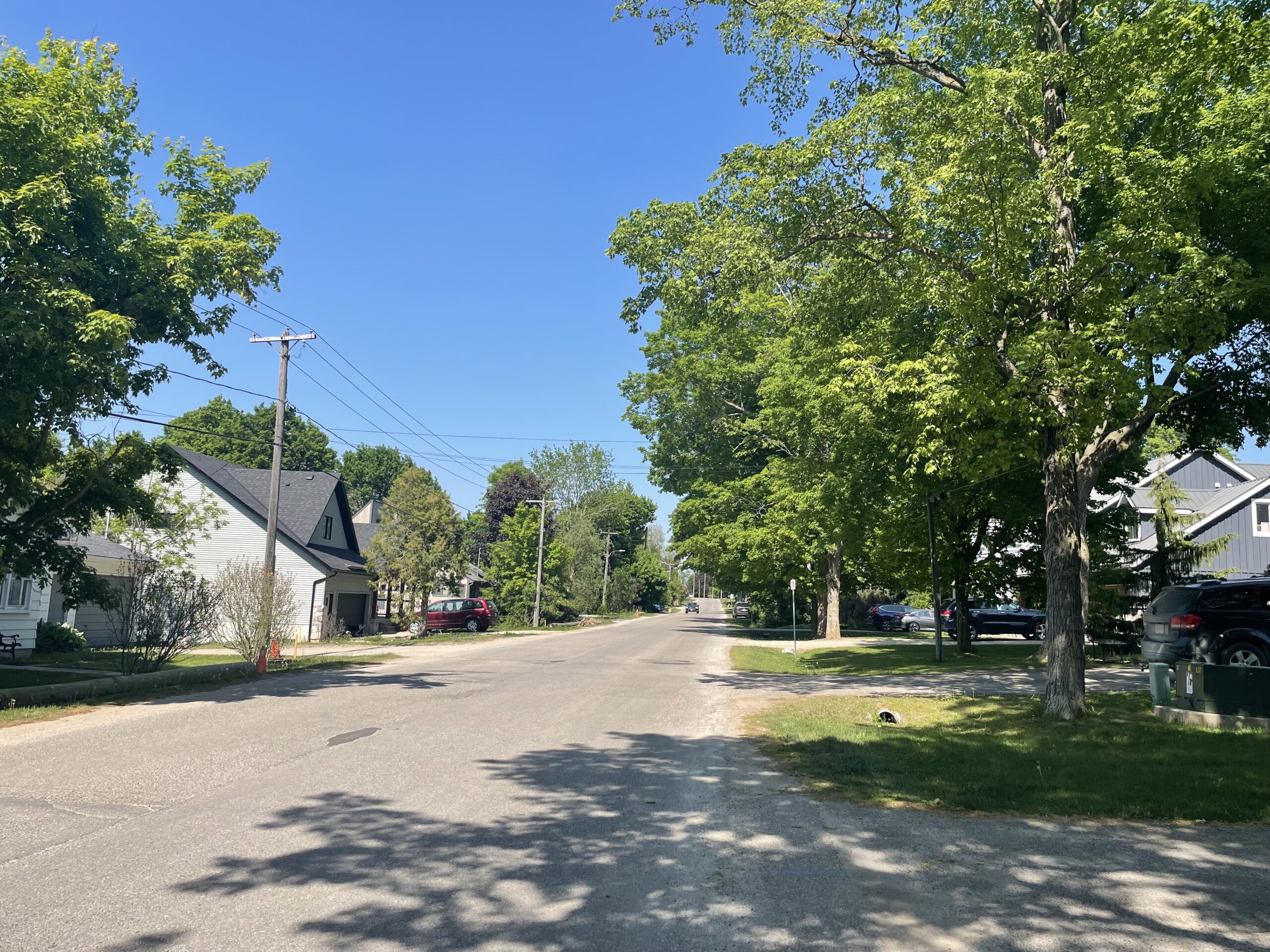 When Elora resident Andy Johnston heard 35 trees on his street were scheduled for removal he sprang into action, now of 11 of these trees have been preserved.
Johnston remembers when notice of the scheduled replacement, run by Centre Wellington Township, arrived at his front door. Taking interest in the project that would change the street he's resided on for twenty years, Johnston decided to look up the construction plans available online.
After taking some time to digest complicated town proposals, to Johnston's surprise, he realized 35 trees on McNab were slated to come down.
Of the trees slated to go, 16 would come down anyways, as they were a sightline issue on the street, in poor health, had a high potential for disease, or were subject to another issue. Leaving 19 of the 35 coming down as a direct result of the construction.
Johnston notified Tree Trust, local councillors, and Township Project Manager Ryan Maiden to express his concern. He was happily surprised with how accommodating Maiden was, "You hear horror stories about city planners that are inflexible… but Ryan was fantastic."
"It's a very passionate street," said Maiden, adding that he's never received so much feedback about a project before. He's glad for the feedback, that's why they have the public discussion part of the project to begin with. "We don't take a 'my way or the highway' approach to these projects."
Many of the old trees on McNab Street have root systems very close to where the underground construction will take place. So creative solutions have been developed to save as many trees as possible.
They are either planning to work around the tree or try a trenchless installation method for the replacement instead. This is a less invasive way that avoids having an excavator tear through ground, and root systems. 14 of the 65 services on the street will now be done using this trenchless method.
The township has partnered with Drexler Construction Ltd. for the project, which begins this month.
"You've really got to have a look and speak out when you see something that's a little alarming," says Johnston on what his takeaway is from this experience.