The contest is now closed, and all the winners have been chosen. Thank you so much to everyone who submitted a Love Letter – the trees loved them!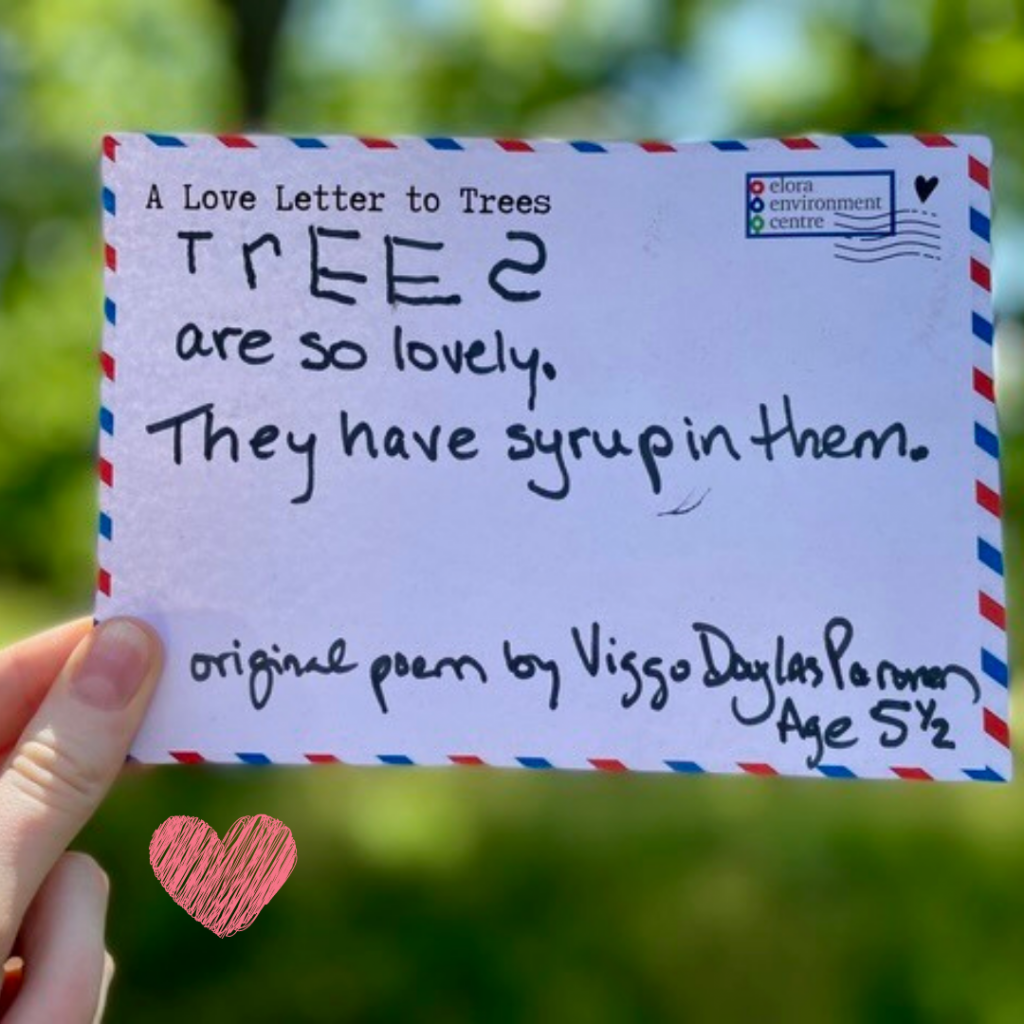 About the project
From July 1 – August 25 2021, people of all ages were encouraged to write a love letter, draw a picture or compose a poem to share their love of trees. Every two weeks they were entered into a random draw to win one of our prizes from Karger Gallery, Magic Pebble Books or Brighten Up Toys.
Thank you to the Township of Centre Wellington for supporting this project.